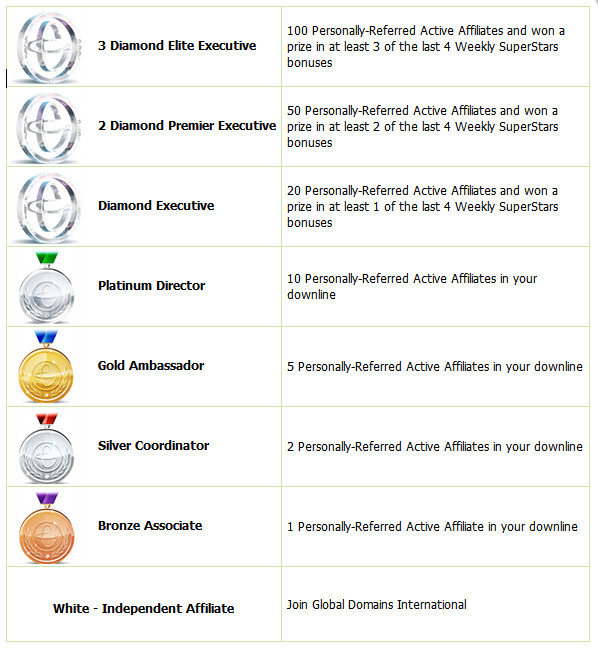 You may have noticed people on our Facebook page sharing when they "rank up." This means they've moved up to a higher level  in our affiliate ranking system based on your number of referred and active affiliates. This shows potential downline members your strengths as an affiliate. Ranks range from Bronze for those just getting started, all the way to Triple-Diamond, for our most elite Affiliates.
The best way to show this off is by sharing your Virtual ID banner on your site and anywhere you can share photos like Facebook, Twitter or Pinterest. Your card shares other information about you that your prospects want to know including your rank with GDI.
Here are just a few things you can do with your new Virtual ID card:
Personalize it. Upload your photo and choose what information displays.
Share it anywhere. Embed your Virtual ID on your personal website, blog, or most anywhere else online.
Set Goals. See what's next in order to Rank Up by clicking on your Rank at any time
Status Update. Take a look at your ID in action on the Account Registration page.
To do all of these things log in to your Members Area and follow the links on the Virtual ID announcement notice in the main area. Let us know what you think about the new ID card in the comments.