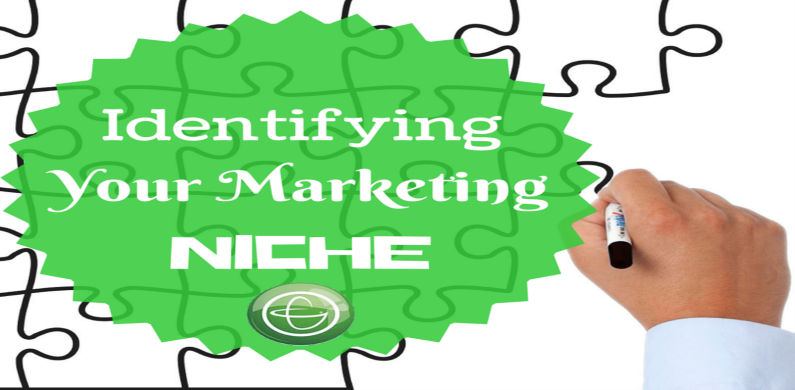 We've talked many times about marketing being a key to success with GDI. Marketing is how other people learn about GDI, your website and your affiliate marketing opportunity. You see marketing everywhere from your feeds on Facebook and Twitter to emails in your inbox. While you can learn a lot about marketing from what others are doing, it is important to have your own style for marketing and feel comfortable with the content you are producing. One way to define this style and level of comfort is to find your niche. Your "niche" is your little corner of marketing expertise where you are different from others and have something unique to offer. Read on for the four ways to find your marketing niche.
Your Expertise
What are you an expert in? What skills do you have that others could benefit from. Your expertise could be in a "hard" skill like website design, or in a soft skill like connecting with people/ Sometimes it's hard to figure out what you're best at, so ask your colleagues and your downline and upline members what they think you excel at. Once you know your expertise, use this in your marketing material.  If it is web design, focus on your abilities in that in your marketing materials. People who want to know more about web design will be inclined to learn more.
If your expertise is in a soft skill like connecting with people, use that to your advantage in your marketing by reaching out to people directly. You won't advertise this skill like you would web design, but you will use it to your advantage by developing relationships with prospective downline members. Do this by reaching out via email, phone or in person and sharing more about GDI or your business.
Your Schedule
The amount of time you have for your website and GDI can affect your marketing style. If you don't have much time to devote to GDI or your website, consider creating marketing materials that are evergreen. This means that if someone accesses your material today or a year from now, they can benefit and want to learn more. Blog content is an easy way to create evergreen content. Consider a blog post about the top reasons to join GDI or a collections of the lessons you have learned as an affiliate. This is content that will always be useful to people interested in GDI. Create these posts and make them easily available on your website or email them to downline prospects.
Your Communication Style
Are you a great writer or are you much more charismatic on video? Consider your communication style when deciding what marketing material to create. Don't force yourself to create videos if you hate the camera and poorly written marketing materials won't do you any good. This is another good space to ask for feedback from your colleagues and team. What do they think you excel at? Consider taking an online class or watching tutorials to improve your communication style in video or writing.
Your Brand
Your online presence and affiliate opportunity is your brand, what do you want it to say about you. Some brand identities for marketers might be the top affiliate on the leaderboard or the most responsive upline member. Consider what you want your brand to be and create marketing materials around it.
Ready to Learn More About Affiliate Marketing with GDI?