If you read this blog regularly, you know we're always telling you about the importance of content marketing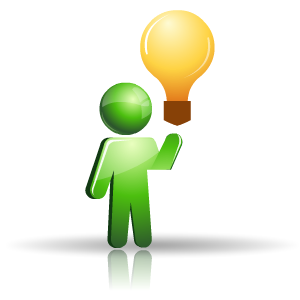 . Content marketing is a powerful way of marketing that engages the audience rather than feeling like a sales pitch. It's no mistake that experts say "content is king." If you still need more reasons to start content marketing read on.
Keep things new
Adding new content like video and blog posts keeps your website fresh. Visitors won't be returning to the same boring static website, but instead returning to see what new content you've added that they might be interested in.
Keep people entertained
You've already got people returning to your site looking for new content, now your job is to keep them there. Create content you would be interested in yourself, whether it's educational or anecdotal. Share content that will keep the audience engaged, not looking to click away in 20 seconds.
Change things up
There are so many ways to share content online. Try video, slide shows, photos, articles and more. Mixing up your content will keep your audience guessing and returning.
Build a relationship
Use you content to talk directly to your visitors. Based on comments they leave and the links they click, you should know what your visitors want, so give it to them. Take time to address common questions in your posts and respond to each comment on your content. People are more willing to do business with someone they already have a relationship with.
Convert visitors
Share some of your content in a way that converts visitors to leads. Do this by making some of your content gated. You can do this by having special reports or long articles that can only be accessed once a visitor submits an email address.  You now have a direct line to that visitor and they're getting your premium content.  It's win-win.