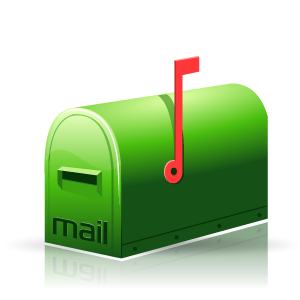 Part of branding yourself with GDI is taking advantage of your GDI email. Your email is based off of your domain and includes up to 10 prefixes at your domain. This means you can create up to 10 email names @yourdomain.ws.
This email will help to promote your brand with each message sent. It will also help you to stand out!  Many people sort through their email deleting messages from people they don't know @yahoo.com or @gmail.com. These domains don't give the personal or business information one needs to decide if they should open an email, so it often gets deleted. Your personalized .WS email domain works to fix this. People can now see that you're brad@bradsbusiness.ws as opposed to the impersonal brad123434@gmail.com. This brands you and can help save your message from the preemptive delete.
To Get Started:
Log in to your Members Area and navigate to Set Up Your Email on the left-hand side. Here you will see the option to create up to 10 email addresses at your domain. Simply choose a new prefix and confirm the first and last name for the owner of that email as well as a confirmation email. Next, select Create Mailbox. You will then receive a confirmation email with a link to your new .WS mailbox and a temporary password. Log in and change your password and you're ready to start using your new email! You can access your email anytime at Email.ws.