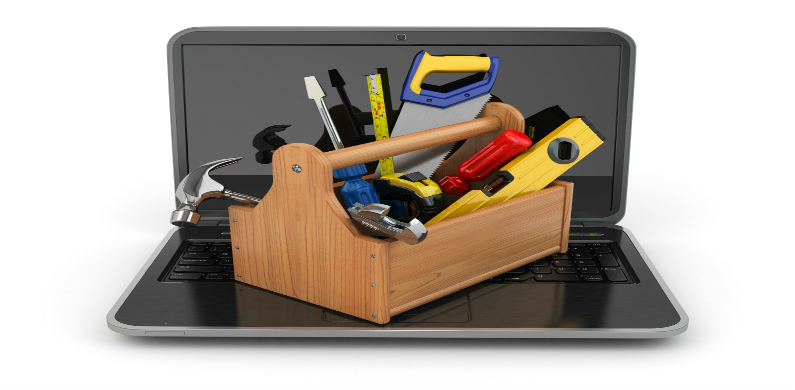 GDI offers many tools and plugins. While you may know and use some of the big ones each day, like SiteBuilder or WordPress, GDI has many smaller offerings that are just as helpful. Get to know some of the lesser known GDI features and start using them!
Changing Your Username
Not happy with your username? You can change it. This name is what appears as the sponsor name when a new member signs up as part of your downline. You want this name to be professional, but maybe you weren't thinking about that when you first made it. You can easily change your user name for a one time $10 fee. If you aren't sure what to change your name to, GDI will even offer suggestions.
Changing your username is always the right choice if you're unhappy with it. Remember, you can't have multiple active accounts with GDI. So head to the Members Area and navigate to Change Username to change your name and get started with a new one now.
Marketing Kit
Not sure where to start with your marketing? GDI has you covered. GDI offers a fully customizable Marketing Kit for you to use to create your own marketing materials. In the Members Area, select Marketing Kit. Here you will find several printable items that can be seamlessly customized with your contact information. Find flyers, table tents, and more. Have questions about the Marketing Kit? You can find answers directly below the kit.
Hit Logs
Do you want to know if your online marketing is effective at driving traffic to your website? Check your Hit Logs. You can access you Hit Logs directly from the Members Area. Here you can see how many people are visiting your site.
Banners
Banners are an easy way to improve your SiteBuilder or WordPress site. You can find Banners in the Members Area as well. These Banners are images that link to your signup page. These can be added to your GDI website or any other website. Banners are added to your website with simple HTML coding that you copy directly from the Members Area. Paste that code into an HTML editor and a professionally designed and linked banner will now be shown on the website of your choice. Anyone who clicks on the banner will be taken directly to your page. Many of the banners also offer flash animation, to give your site a professional look. You can also use the Virtual ID banner to show off your affiliate level and experience directly on your website.
Duplication Bonus
Though it  may be a lesser-known bonus, the Duplication Bonus offers affiliates a chance to earn a big bonus for having an educated downline. For every 10 downline members that complete and earn their Learning Bonus, you will earn a $250 Duplication Bonus. The best part about this bonus is that it's unlimited. It's also a great way to build an educated downline–a downline more likely to succeed and stick with GDI.