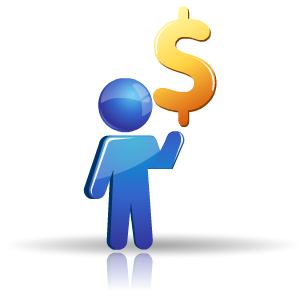 We have a few affiliates at GDI who swear by paid advertising as it works for them. But just because some people find success with advertising doesn't mean it's the only way to succeed. Before the internet gave us immediate access to everything we could ever want to know, advertising was one of the few ways a company, or individual could engage you. Thankfully, this is no longer true. Learn how and why you can grow your downline and income without advertising.
Invite, Don't Interrupt
Advertisements tend to serve as a way or interrupting your current activity. Whether you're distracted by a billboard while driving or your favorite show is broken up a by a noisy commercial, you're being interrupted. As an affiliate marketer you should be working to invite people to your site, not interrupt them. Advertising's style of interrupted is still very popular, but with the internet people can now get information about a business without being interrupted. They can simply search for it and you can invite these people to your site with the right content. This is beneficial because it attracts the right type of potential customer. When someone has the choice to see your message or not, the people who chose to see it are the ones you want to work with. Remember, content isn't far removed from advertising, the difference is in the packaging. Content can be words, images, video, anything you use to get your message across. Now it is your job to ensure your content is inviting.
Lead with your Message

Content that is inviting is content that speaks for itself. This means that your content shouldn't be an afterthought. Creating a website and then filling in content where it fits isn't the best idea. Think of what you want your website to say, who you want to speak to, and what you want visitors to do. Then design your site around this. Remember that every little bit of text on your website is content. That includes your About Page, Contact Page, and more. Content should be short, to the point and honest. You should also keep in mind what people might be searching to find you. Do you want to attract people searching for "affiliate marketing work from home?" The use those words throughout your site in a well written way, don't just put them anywhere you have space.