September 2012 EDIT: Like many social networks, Twitter is always updating its look and offerings. This post has been edited to reflect its newest look.
By now you're no doubt aware of the power and need for social media and maybe you even read our Social Media Tips, but have you put those tips into practice? We hear from many of you on Facebook, but though we have more followers on Twitter, they're not quite as vocal. We want to hear from you on Twitter and ensure you're using it to be a successful GDI Affiliate. So read on for our Twitter "Get Started" guide!
Set Up Your Account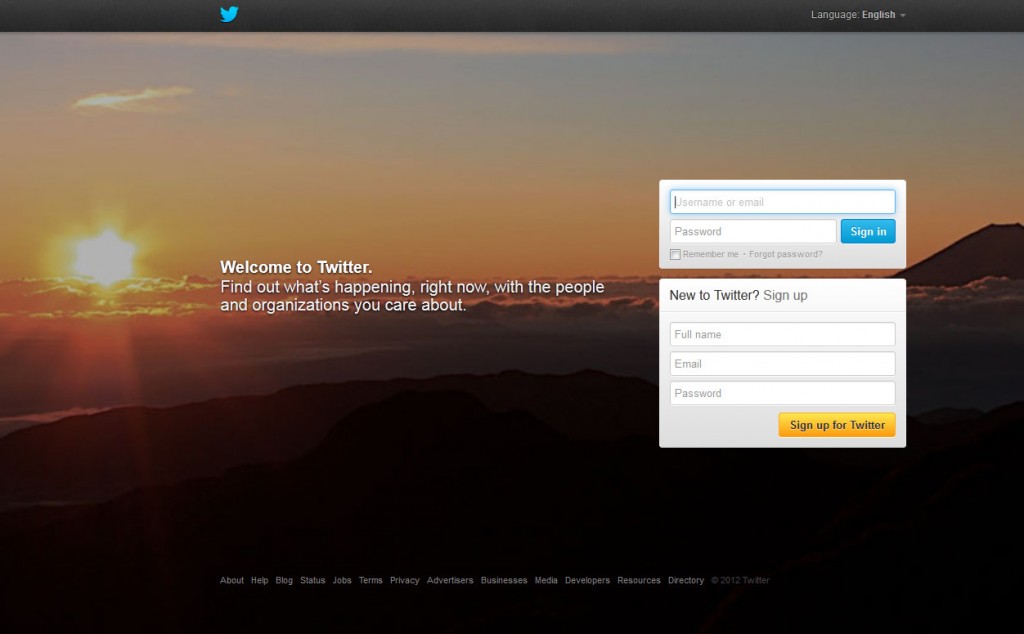 Twitter is a very simple platform, so signing up is quick and easy. Head over to www.twitter.com and click the bright yellow "Sign Up for Twitter" button. This will bring you to a page asking for your Full Name, what you would like your User Name to be, a Password for your account and a valid Email Address. Just fill out this information and accept the terms and conditions and you are almost there. Twitter will then send a confirmation link to that email address. Click that link and you're ready to start tweeting!
But, before you start, we recommend customizing your page just a bit. Simply go to the widget wheel in the top right corner and then to Settings>Profile Profile to manage your profile. Here you want to add an image, say a little bit about yourself and share your website. Now you're really ready to take advantage of Twitter.
Follow Your Interests
Twitter is about connecting to people, companies and organizations you're interested in. Want to find more affiliate marketers like yourself? Use Twitter's search option. This option functions just like any search engine in that you type in the keywords and it will come back with results in the form of users who match those keywords and tweets that do as well. This is a function that has a significant advantage over Facebook. Browse through your results and follow who you would like to hear more from.
Discover
More than just search, Twitter recently unveiled a new Discover tab. You can find it at the top of your screen as the hashtag (#). Discover shares "what's happening right now, tailored to you," which means this is where Twitter shares top news and tweets related to you based on who you follow and your interests.
Invite Followers with Great Tweets
Now onto what Twitter is most known for, sharing your thoughts. Many people don't like Twitter because it can be a lot of noise, and they are right. It's up to you to change that. Tweet what you're interested in. Tweet great news about your business.
If it's followers you want, you need to tweet things that would be of interest to potential followers and tweet things that are sharable. Stumble on a great news article related to your business that you would like to share? Tweet it. Have a great tip your followers could benefit from? Tweet it. To get followers you need to share content that makes you worth following. Twitter is not for link blasting, it's for great content sharing and "from the mind of" thoughts.
Tweet Trends
Once you are logged into Twitter, you will see a list of Trending Topics on the right hand side. These are the most popular topics on Twitter. You can include a trending topic in a tweet and whenever anyone clicks on that topic, your tweet will appear in a feed for that topic, ensuring new eyes will see it.
Enjoy!
Lastly, enjoy! Social Media is meant to be social. So get on Twitter, and get tweeting about things you love, your business and your hobbies. Don't take it too seriously and you will enjoy the time you spend on Twitter and get more out of it.
Have a Twitter question or topic we didn't cover? Post it in the comments.