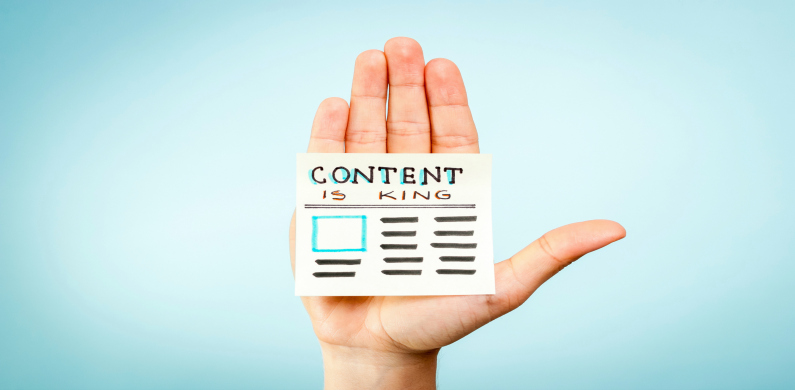 We talk often about content marketing on this blog. As a quick refresher, content marketing is the practice of using content (blogs, video, lists) to market your business and get others interested. As there are many different content options, its easy to get overwhelmed with what to create for your website to attract and audience and build income. Below we break down different types of content and who this content is likely to attract. This will prove to be a handy guide when you're at a loss for what to share on your website next.
Type: Case Study
A case study is an in depth look at a certain topic. One example of this would be your company's success over a few months of trying a new approach to marketing or the results of a mailing campaign a pizza company did. This is a way to examine what creates (or doesn't create) success with certain tactics while giving others ideas to do the same.
Potential Audience: People who are interested in bettering their own business and have some experience. Case studies are not usually for beginners as they are more in depth.
Type: Personal Update
A personal update is just what it sounds like–you checking in with your audience/ team. This can be you talking about recent successes, new business ideas or what you've got planned for the next few months. This lets your audience see the human side of you while getting ideas for what to do next.
Potential Audience: Anyone. Personal updates have a low barrier to entry, they should be written in a conversational tone and give visitors a peek into the inner workings of your business and some of your ideas.
Type: Industry News
This is sharing news relevant to your industry. This could be sharing affiliate marketing news and trends or news related to your business category. This is easy content to create and it can be a series of links or selected quotes from the news (with links to the original news site) with your comments.
Potential Audience: Other people in your same industry. This kind of content will appeal to people who already have an understanding of your business.
Type: Advice
This content isn't too different from the personal update. This is a chance to respond to questions you have received in a larger format and offer your unique experience and expertise.
Potential Audience: Your current downline and team members. Often this advice is specific to people working in affiliate marketing or your business. Affiliates and those in the same business category will benefit most from this specific advice.
Type: How-To
This content can range from the simple, "How to sign up with GDI" to the more advanced "How to add a widget to your website." This content can be shared in text or video.
Potential Audience: You stand to gain a broad audience with how-to content. You can attract people with a range of skills and interests. Use this content to help build your downline and also create an educated team.
Ready to Learn More About Affiliate Marketing with GDI?