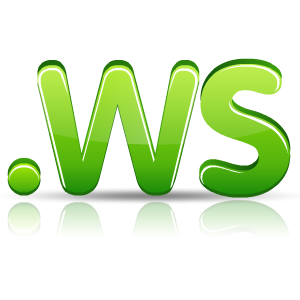 Your .WS domain is not only a powerful tool to brand yourself, it's also a powerful product. .WS offers anyone a chance at the WebSite of their choice, thanks to far more domain name options than available through .COM. While not everyone is interested in GDI's affiliate program, anyone can benefit from a .WS domain. Here's a short list of just a few people that you might know who could use a .WS domain.
Small Business Owner – Not every business has a website. Many have a web presence either through review sites or a Facebook page, but a dedicated domain is still a necessity. Explain the power of branding your business and not someone else's. For example, www.yourrestaurant.ws brands just you, whereas www.facebook.com/yourrestaurant is promoting Facebook first.
Job Seeker – Having your own site with your resume, portfolio, and information about you is a great way to stand out to potential employers. With a .WS domain, a job seeker can brand themselves by name, experience or career area and truly stand out in search results.
Blogger – Know a blogger whose domain is still domain.bloggingservice.com? Now is the time for them to secure their brand with a .WS domain. Visitors can head directly to their site without having to type in a lengthy hard to remember domain name and the blogger can better brand themselves and their business.