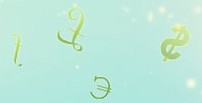 Are you new to GDI and asking yourself, "How do I make money?" Or are you an experienced member looking for a simple breakdown of building income for your team? Either way this post is for you. Below we share just how you build income with GDI and how you get started. Read and share.
 Signing Up
When you sign up for GDI, you are essentially signing up for two things. You have agreed to sign up with a sponsor, or if you registered without a sponsor, one will be assigned to you. When you sign up with a sponsor, you become part of their team or downline. When you sign up people below you, they become a part of your team or downline. For each person you sign to your downline you are paid out $1 per month per person in your downline. This works the same way for the people above you, it just happens that you are part of their downline.
The second thing you are signing up for is our GDI products, which in the basic membership include a domain registration, hosting and 10 email addresses. All of which you can brand anyway you like and are yours for life. You also have access to GDI's own SiteBuilder to simply build a great site as long as other add-ons like a message boards, photo gallery, URL forwarding and blogs that can be created using our WordPress plugin.
Affiliate Marketing
Affiliate marketing is how you are able to build you Income for Life. Above we talk about the $1 per level pay out. This is essentially your commission for marketing and selling GDI's domain services and income opportunity.
 Affiliate Income
As GDI affiliate, you will be rewarded with a 10% commission on the revenue generated from each layer, down through a total of 5 generations, with no limit to how many "front line" (Layer 1) affiliates you may have and therefore no limit to your potential income. If you personally introduce just 5 affiliates and each of them do the same, you will have built a network of 3905 affiliates.
Whenever one of them makes a sale or spends money themselves on a GDI service, you will receive 10% of every transaction