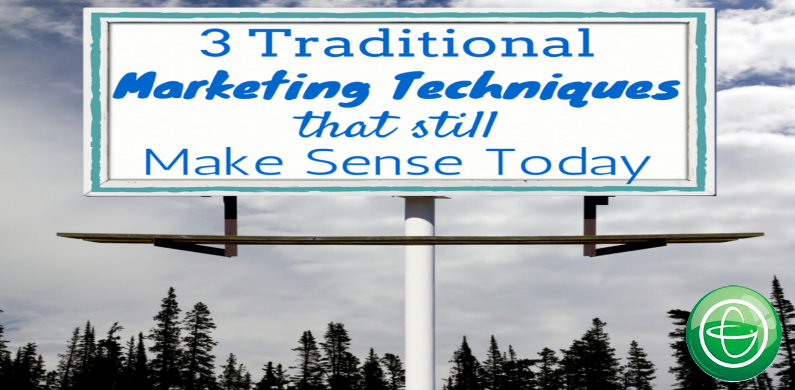 The best tactics for marketing a product or business seem to change everyday thanks to the internet and our constantly connected world. It can be overwhelming trying to keep up to date on all the new marketing trends and platforms you should be using. Though daunting, it is wise to stay up to date on marketing trends, but you can relax knowing that some long-used marketing tactics are still powerful and necessary today as ever. Read on for a few traditional marketing techniques that are still effective in our increasingly digital world.
Networking Events
Believe it or not, there are still some people who are successful in their business but aren't on Facebook. Maybe they have a social media presence, but it's run by someone else. The point is, some successful business people aren't online as often as you, and that means if you do all of your marketing and network building online you're missing them. Even if you connect with some people online, nothing can replace the power of building a relationship face to face.
Networking events are great for two reasons: you can build strong relationships in person and you can connect with people you may have never found online. Where can you find networking events? Check with your Chamber of Commerce to find out about networking events in your hometown, or search sites like Meetup.com or Eventbrite.com to find these kind of events near you. Conferences are also a great way to network. Conferences often feature talks during the day and networking opportunities during lunch or cocktail hour. Search for a conference related to your industry to learn new things and connect with new people. After you've done all this, how do you ensure you've built a solid connection with someone and they can reach out again? Business cards.
Business Cards
Business cards are not outdated, despite the best efforts on online resume and networking sites like LinkedIn. Though you can connect online easily with your smartphone, it's still easier and more tangible to have and handout business cards. Have cards on you at all times, networking events are important, but you never know when you might strike up a conversation with a potential customer and team member at the mechanic or salon. Share your business cards to keep these connections.
Going for Coffee
Don't worry if you don't drink coffee. Going for coffee with a potential customer is just a great chance to connect and share ideas and see how you can help them. If you're trying to seal the deal with someone in your area, consider taking them out for coffee instead of following up on the phone. Conversely, this is a great first step in marketing and networking. Reach out to someone you'd like to learn more from or have join your team and ask if you can take them out for coffee. Few people will turn down a free cappuccino and now you have a great chance to build a new business relationship.
Word of Mouth
Sites like Yelp, Google+ and Foursquare offer the digital equivalent of the most powerful form of marketing there is: Word of mouth marketing. Word of mouth marketing is when someone recommends their favorite business with nothing to gain from it. You then consider this business because you trust that friend. That's why it's so powerful; you already have a relationship with the friend who frequents a business so now you're one step closer to choosing that business. But how do you build word of mouth marketing? Providing excellent service is one way. Many customers will share your business if they're happy. Offering incentives like referral discounts for new customers can also help. Lastly, if you're customers express to you that they're happy, ask them to share the positive sentiment with their friends. You never know what you can get just by asking.
Ready to Start Making Money From Home with GDI? Click Below to Learn More!