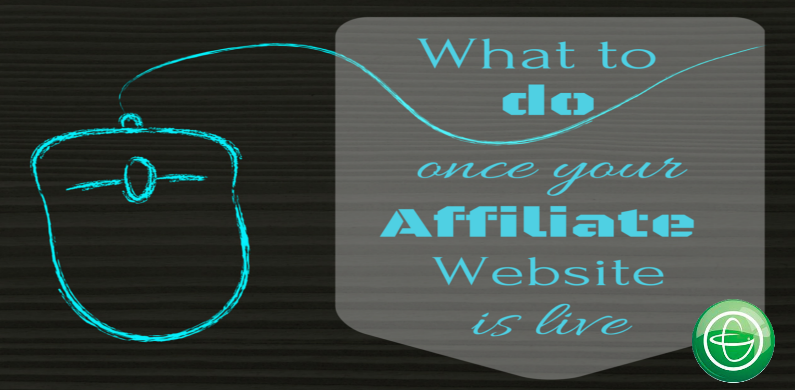 Congratulations on buying your domain and taking the time to set up your website! Now what? A great website is wasted if you don't use it right. Read on for what to do now that your affiliate website is ready for business.
Let People Know
Now is a great time to follow up with everyone you told about your new website. Maybe you told friends you were working on it, or have been putting off customers waiting for your new site to be ready. Now is the time to reach out! Send a personal email to everyone who has been waiting for your website and direct them to it. If this site is an update to previous website, go through your old mailing list to let past customers know of your new address. Lastly, share your big news and links to your site on social media. This is a great way to hit a large audience at once and find some new visitors to your page.
Find New Customers
One way to find new customers with a new website is by ensuring your content has good SEO. SEO stands for Search Engine Optimization and refers to using the right keywords and phrases to drive traffic to your site and earn higher rankings with search engines. Identify several keywords and keyword phrases that apply to your business. Next use a tool like KeywordTool.io to idenify which of these phrases and words are more powerful in driving traffic. Then use these keywords throughout your website to ensure they are picked up by search engines.
Keep Content Consistent
You've no doubt put a lot of effort into creating just the right content for your website, but don't let that content get stale. To keep visitors coming back, keep content updated frequently. One easy way to do that is to add a blog. With a blog, you can share updates frequently without having to edit your entire website. A blog can demonstrate to your visitors that your website is managed well and that you are available should someone need to reach out. Also make sure business information like address and hours are always up to date. The best way to get and keep customers and traffic is to share the most up-to-date and accurate information possible.
Plan for Updates
Just like you need to keep your content fresh, you need to keep your website design looking fresh too. Make updates to your website design as needed. If you find people aren't clicking the "Contact Us" button as frequently as you hope, perhaps move it to a more prominent place. Invite feedback from your customers and friends on your website design and makes changes accordingly to make site visits as effective as possible. Last, try to look at your site through new eyes every few months. Is there something that needs to be changed? Is the design serving its purpose. Remember, once your website is complete, the work has just begun!
Interested in Affiliate Marketing with GDI? Click Below to Learn More!