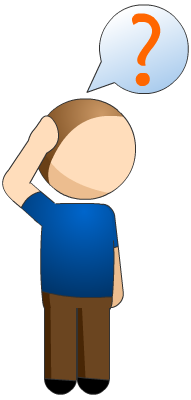 What is a call to action?
A call to action is what you asking someone else to do. This someone can be a visitor to you website, and email recipient or anyone you interact with in some way. The call to action can be a banner, a button, an ad or a contact form. Another example of this might be asking someone to share their email address, submit a comment or share your website on social media. The call to action to be simple and straight forward. Ask people directly to commit a certain action.
How can I benefit?
Your biggest benefit is information and permission. When someone gives you information as a result of a call to action, you are getting permission to follow up with them.
A common call to action is asking someone to submit their email through you website to learn more. With the email you have a new contact and a new lead.
The best call to action is one that is direct. This direct approach will give you the kind of information you need, as opposed to digging through information to find it. Create a call to action for your site by adding a contact form or button that links to documentation visitors can download to learn more. Create a call to action with you blog post by asking readers a specific question. Your call to action should instruct readers or visitors to do something so that you can create a connection and build your network.
Do you have a call to action on your WebSite?*
*This is a call to action to submit a comment. Comment submissions require an email address, giving you a great lead.