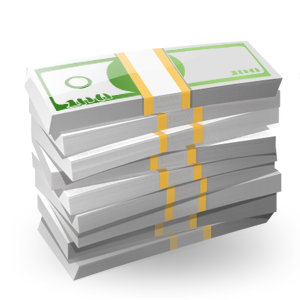 We talked about the benefits of being a basic affiliate on Wednesday, now it's time to talk about the benefits of GDI's Premium offering. Our Premium offering is for those affiliates who want more form their products and services and the chance to make more money. The best parts of being a Premium affiliate are listed below. Find out if it's right for you or your downline.
Premium Commissions
The biggest draw of Premium is the chance to earn even bigger commissions. With Premium, GDI will pay out 75% of the revenue from Premium customers. That means 4 to 14 times larger commissions on GDI Premium customers in your five level downline.
Daily Ticket in GDI Lottery
If you follow us on Twitter, chances are you've seen our daily announcement of the winners of the GDI Premium Lottery. Winners receive new trial signups who do not yet have a sponsor. We select three winners daily. This means more downline building potential without any extra work.
Domain Privacy
Who doesn't want more privacy online? Domain privacy prevents your personal information from displaying in the public whois. The law requires accurate and verifiable whois information for your domain at all times. GDI changes the information to our own, while you still retain ownership of the domain. This service is free with your Premium status.
Increased Storage     
Your SiteBuilder Gallery, Webmail, and Hosting all have increased storage with your Premium upgrade. This includes 50 email addresses (as opposed to 10 with basic) and 5GB of storage for your GDI email. SiteBuilder storage increases from 100MB to 1GB and hosting storage also increases from 100MB to 1GB. If storage is a priority, Premium is right for you.