GDI's very own SiteBuilder allows you create and customize your own professional looking site easily, without needing any website creation knowledge. Aside from great templates and easy to manage images, text and layouts, SiteBuilder offers you GDI Tools. These tools include banners, buttons, movies and more. The GDI Tools can be accessed when editing a page in SiteBuilder by clicking on Gallery>GDI Tools in the left hand navigation. Each tool is already linked and designed and just needs to be dropped into your page to start working. Read on below about each of these tools and decide which ones you should add to your site.
Banners
The banners offered in the toolbox are a great addition to any website, whether your site is explicitly promoting the opportunity or not. The banners act as an advertisement for your GDI business. Each banner is customized to your account to ensure that when visitors click on a banner they will be redirected a to GDI promotional page with you as the sponsor, inviting them to learn more and submit their contact information.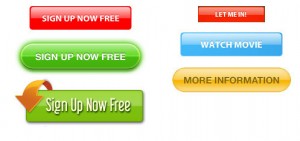 Buttons
The buttons offered in the SiteBuilder tools can serve a variety of purposes. You can invite people to sign up right away with you as their sponsor, watch the movie or learn more with our different buttons offered. These buttons are powerful as they are bright and stand out from text, inviting people to click on learn more.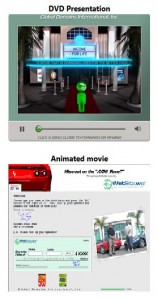 Movies
GDI's most powerful marketing tool is the 7 minute movie. So why not add it to your page? In the tools you can find the movies and simply drop them in to one of your pages. We offer three movies to chose from, including the animated interactive movie, giving your page a professional feel as visitors enter their contact info before watching the movie and learning more about GDI and your opportunity.
More
If people need to be convinced to join GDI, why not give them a chance to find out how much they could make or read more about others who have made money with GDI? In the "More" section of the tools you will find our income calculator, allowing new visitors to crunch the numbers and see the possibilities of GDI right on your page. This section also allows you to add an image and link to our Testimonials page which showcases some of GDIs members.
GDI Tools in SiteBuilder are created to be simple and really help you, find which tools will work best for your site today!
Do you use GDI Tools for SiteBuilder? Which are your favorites?