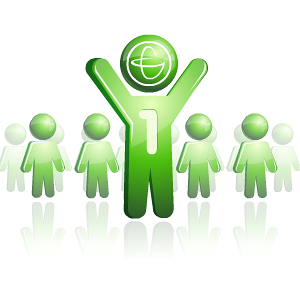 Thanks to everyone who participated in our poll this week. In our commitment to bring you the best and most important-to-you content each week, we wanted to know your thoughts. Here's the breakdown of what you and your fellow affiliates had to say. Expect to see some changes in the current weeks to reflect your answers.
Facebook is Your Go To
When we asked you how you get to the blog, most of you shared that Facebook brings you here. We post links to all of our newest blogs on Facebook, letting you chose when you check out a post that piques your interests. We update the blog at least three times each week, so you can always go to the blog directly and look for new content. The GDI Affiliate Blog has been sharing important information for almost three years, so there may also be some great posts you've missed. Use the drop down menus on the right hand side to find more posts.
You Want More Marketing Tips
Affiliate marketers want more advice on how to market; this makes sense! Blog posts topics vary from news to product information to how tos. You told us you want to see more marketing and also maintain the number of how to posts we create. These topics make for educated, empowered affiliates and also very shareable blog posts, so take advantage of that!
You Like Mixed Content Types
The votes were split on video and text posts. We're working on updating our Video Tutorial offerings and always adding new ones. You can find video on the blog at least twice each month. Text is our standby that wont be going away anytime soon either.
Did you miss anything you want us to work on? Tell us in the comments.