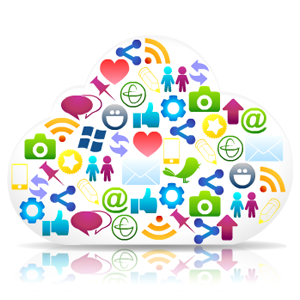 When building your business online, there's never a shortage of new technology to know or ways to make what you do easier and simpler. Here are a few free tools we like to grow and manage your online business.
HootSuite
If you're active on multiple social networks, or have multiple accounts, HootSuite is for you. According to their website, "HootSuite helps teams engage with audiences and analyze campaigns across multiple social networks from one secure web-based dashboard."
HootSuite allows you to view interactions across multiple social networks at once, schedule postings ahead of time, shorten links, and create profiles. HootSuite rests right in your browser and makes it so you wont miss posts, tweets or interactions from all of your networks.
Codeacademy
Codeacademy is for anyone who wants to learn how to use HTML.  The company's website says, "Codecademy is a team of hackers working hard to build a better way for anyone to teach, and learn, how to code. We're determined to succeed in realizing our mission to turn a world of tech consumers into one of empowered builders."
Codeacademy offers simple lessons and instructions to help you begin using HTML. Codeacademy can help give you the skills to create a better looking website and manage existing code.
FotoFlexer
If Photoshop just isn't in your budget, there's a myriad of free photo editing services online. We like FotoFlexer. Their tagline is that they are "The world's most online image editor." With tools and effects similar to those offered in Photoshop, the site allows you to perform almost any edit.
It's user friendly and thanks to many users helpful tutorials and instructions are easy to find. Use FotoFlexer to edit photos you want to use on your site, blogs or even things like business cards and materials.